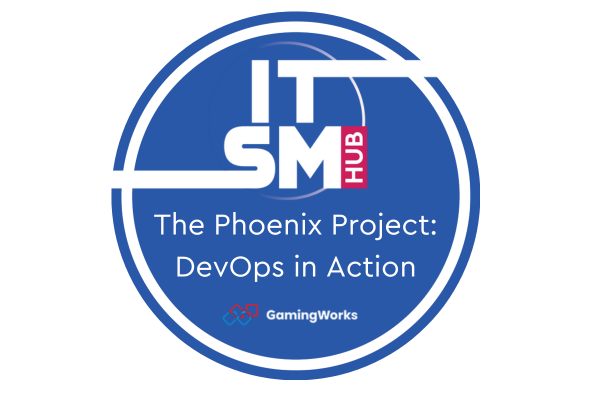 The Phoenix Project: DevOps in Action
instructor-led
This is not a course; rather it is a business simulation. Give us one day and you will learn what DevOps is really all about because you will live it through this excellent experiential learning experience!

DevOps is not a framework or model; it describes a culture for how teams need to collaborate to deliver business value.
This simulation game can held in our virtual classroom with our expert facilitator or bring us onsite to your place for a face-to-face session. 
Simulation Overview
Based on the popular DevOps book, The Phoenix Project, this simulation has been created to provide a real life business experience for how to apply a collaborative and integrated approach to working between software development, IT operations and IT service management, and business units.
Here's the scenario for this very interactive simulation:
Parts Unlimited is in trouble.  Newspaper reports reveal the poor financial performance of the organisation.  An IT enabled business transformation is introduced by Retail Operations as the solution and the way forward to save the company and make it competitive and profitable again.  The VP of IT Operations is asked to take the lead of The Phoenix Project and is challenged to make it successful.  But the VP is facing a tremendous amount of work including huge backlogs of issues, problems and other projects.
In the simulation you and your team will act in different roles within the Parts Unlimited business. You may be part of Retail Operations, Human Resources, or Finance. Or, you may be the VP of IT Operations or a member of the VP's IT team that needs to develop the applications and solve IT related issues. 
Your challenge is to use DevOps principles of collaboration, integration and communication and apply them in this serious business simulation. In three rounds you will work on IT projects and IT issues and make sure The Phoenix Project will be finished on time and successfully. But, beware, your internal business partners keep coming at you with new ideas and demands and external developments outside your control are frequently thrown your way!
Learning Outcomes
Objectives of the simulation can be customised to fit your organisation's specific needs and learning objectives. But in general these are the main learning objectives and outcomes:
To learn about the practicalities of DevOps
To apply DevOps principles in a real life situation
To find the right balance between delivering your SLA requirements and your IT projects according to plan
To experience how a collaborative DevOps approach can bring serious value to your business
To increase the efficiency and effectiveness of your IT department
To create better flow within your teams
To develop people's skills to act in a fully integrated DevOps culture and environment
To show your internal business partners their responsibilities in making IT Projects more successful
Who should attend
This is a great team building experience!  The 1 day simulation is designed for anyone at any level in IT software development, IT operations, and IT Service Management, and is especially beneficial for IT organisations who aim to better understand what DevOps really means, and the culture changes needed to adapt, adopt and apply DevOps.
Prerequisites
There are no prerequisites for the DevOps Simulation Course.
We can run this workshop on the 3rd day of your DevOps Certification Course, bringing all the concepts to life.  
Exam & Certification
There is no examination for this workshop. Candidates can benefit from the DevOps Certification courses followed by this simulation workshop to instil the knowledge and put theory into action.  
An amazing instructor who explained the content very clearly and at a very good pace. This was a good balance and approach to learning in a three day intensive period. I found the worked examples very practical and very relatable to the Defence industry sector I work in.
Satisfied Customer
Really good facilitation, kept me interested and shared so many practical applications.
Satisfied Customer
Gave me a better understanding of concepts, theories and tools to formalise and improve my current relationship management.
Satisfied Customer
The instructor was very professional and was able to explain each area thoroughly and is available for Q&A.
Satisfied Customer