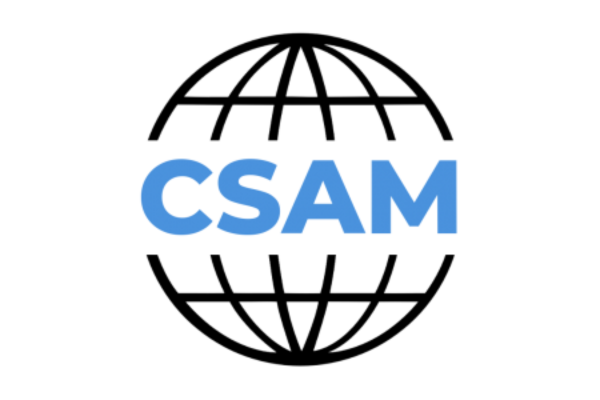 Certified Software Asset Manager Course & Examination
instructor-led
The IAITAM Certified Software Asset Manager (CSAM) Course is a foundational course that ensures students are able to manage software assets. Learn about the ever-changing variables throughout the ITAM industry. From software piracy and compliance issues to legislation and organisational challenges, it is necessary to evaluate both the internal and external influences that bring about change in how organisations manage their IT assets. 
Course Overview
A successful Software Asset Manager must look at the overall goals of the organization and determine where Software Asset Management will be a strategic influence in achieving those goals.
During this course, you will learn best practices in Software Asset Management, the "when" and "why" to question whether something should or shouldn't be done, how to clearly identify goals and how to quantify success with metrics. Software Asset Management (SAM) is the set of business practices that support the use of software within an organisation and frequently involves a new view on how and why software traverses throughout the organisation. SAM is currently considered a necessary business function by many organisations who view Software Asset Managers as key contributors to their overall organisational success. Some of these goals include:
Reducing Risk
Increasing Accountability
Uncovering Savings
Gaining Control of the IT Environment
The CSAM Course represents the combined knowledge and understanding of the ever-changing software information, laws and regulations. This information is collected and focused into an education and training certification course that will equip students with the knowledge of new standards covering software applications as well as the severe penalties associated with not being aware or adhering to current and upcoming regulatory mandates.
Students will also learn the importance of Software Asset Management in the current, dynamic ITAM environment. It has never been more important that there is at least one individual within an organisation whose focus and training is devoted and specialised in Software Asset Management. Organisations are able to actualise long term value and benefits that are derived from that specialisation. Everything begins with the CSAM course and certification and is designed to provide a core function and foundation from which to build any ITAM program.
As with all IAITAM courses, CSAM conveys the same primary goal of educating IT Asset Management professionals in effective asset management, automation and centralization best practices. This equates to a higher Return on Investment (ROI), compliance risk mitigation and increased overall productivity.
Learning Outcomes
Upon successful completion of this course, you will be able to:
Existing software regulations, the importance of adhering to the regulations and how those regulations have effect on every aspect of current and future business endeavours
The importance and the steps necessary to achieve a proactive stance when dealing with software compliance
Communication and Education, Policy, Procedures, Project Management, Software Assets and Compliance Management
The importance of a well planned and executed Software Asset Management Program
Who should attend
IT professionals interested in learning about asset management, resource budgeting, finance, software licensing, contract management and strategic planning.
Prerequisites
There are no prerequisites for this course.
Exam & Certification
The online examination is completed through the IAITAM education portal. This is available after your course and achieved through APMG International. 
One hundred (100) questions are on the IAITAM CSAM exam and a passing mark is achieved by attaining 85% or higher
Online certification testing is available for students starting at 8 AM the day after class finishes; from this point the exam will be open for 14 calendar days. However, it is suggested to take the exam as soon as possible following the course
Testing requires non-interrupted internet connection and may be taken at any time during the open period; once a test is started, students are required to complete it during that session and are permitted up to 3 hours to complete
Exam results are available immediately after completing the exam within the IAITAM Exam Centre
One test retake is free of charge for those that fail to achieve pass status on the first attempt; retakes are available after a 24 hour window of the first attempt and must be completed during the 14 day open period. If the second attempt is unsuccessful, the exam may be repurchased at non-member pricing. No discounts apply.
If a student is unable to complete the exam and retake (if needed) within their 14 day window, a one-time seven (7) day extension can be purchased for $50USD; this option must be completed before the initial 14 day window expires.
If certification is not achieved or exam time frame lapses then students will have one year to purchase the exam again. After one year has expired, the course must be purchased and may be acquired at membership pricing.
Course Material & Inclusions
This course comes with access to IAITAM e-materials. These materials are made available to students prior to attending the course. Students will need to register on the IAITAM Education Centre, this is also where the examination is conducted. 
Note: The course manual for this class is protected by the certification provider through the use of Digital Rights Management software.
We are also including complimentary access to the ITAM Foundation with CAMP certification via our on-demand course option. CSAM candidates will have access to their online ITAM Foundation course for 90 days. This is not a pre-requisite for the CSAM course but candidates can start to review prior to the course if they choose too. This includes the examination as well if they would like to sit for the certification.
Our virtual instructor-led classes include a $25 lunch voucher, this means you can get your lunch organised whether you do it from home or the office. The voucher is provided via email on the first morning of the course. 
The CSAM online examination is conducted via the IAITAM education centre, a complimentary CSAM exam re-sit if you miss out on passing your certification the first time - please refer to the exam tab for further details on the examination. 
A digital badge you can share with your network of your course achievement will be provided via email upon completion of your course.
SFIA Skills and Industry Accreditation 

You will attain 16 professional development units (PDUs) for Project Managers.
This course enables participants to develop their knowledge and proficiency in the following Skills Framework for the Information Age (SFIA®) professional skills:
ASMG: Asset Management
CFMG: Configuration Management
ITOP: IT Infrastructure
RELM: Release Management
This list gives the core SFIA skills covered by the course. Elements relevant to other SFIA skills may also be included to a lesser depth. Proficiency in a SFIA skill is measured by performance assessment and is achieved through actual substantial use of that skill in a real-world situation over some time. In course assignments and exercises undertaken through a course can demonstrate elements of the relevant skills which can then be further developed back in the workplace.  Acquiring new skills and building on existing skills, ideally occurs within the context of an agreed development plan for each person that ensures that their personal circumstances, strengths and development needs are met.
An amazing instructor who explained the content very clearly and at a very good pace. This was a good balance and approach to learning in a three day intensive period. I found the worked examples very practical and very relatable to the Defence industry sector I work in.
Satisfied Customer
Really good facilitation, kept me interested and shared so many practical applications.
Satisfied Customer
Gave me a better understanding of concepts, theories and tools to formalise and improve my current relationship management.
Satisfied Customer
The instructor was very professional and was able to explain each area thoroughly and is available for Q&A.
Satisfied Customer