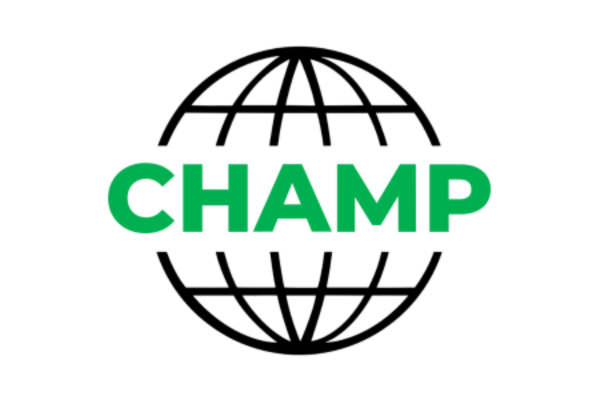 Certified Hardware Asset Management Professional Course & Examination
instructor-led
This 1-day course is available from IAITAM and includes the official examination from APMG International.
There are so many ways that Hardware Asset Management can benefit the organisation. With the reduction of IT budgets, finding savings are more important than ever. Organisations that had never heard of asset management are now educating their staff and implementing business practices in order to maximise every dollar spent. The best measure of success for the Hardware Asset Manager is capturing these savings and showing the percentage of total IT hardware budget that was freed up to fund other projects.
Course Overview
Designed to address the numerous issues plaguing professionals in managing hardware assets, the IAITAM Certified Hardware Asset Management Professional (CHAMP) Course follows the lifecycle of IT hardware assets beyond the scope of the cradle to grave analogy and discusses the business practices that can best be used to manage those assets efficiently and cost-effectively. Emphasis is placed on identifying the policies that enhance lifecycle management. In general, policies are only effective if developed by a cross-section of the impacted departments, are reviewed frequently to remain current and are consistently communicated and enforced.
Probably one of the least developed processes for asset management in the past, disposal management has received a great deal of attention in the last few years, thanks to online auction sites, the growth of a secondary usage market and the EPA's activities that are drawing attention to the environmental issues. The process for disposal begins with the determination that an asset is no longer of use to the organisation. Once this determination is made, there are a number of avenues to pursue and a number of pitfalls to avoid. As with any business issue, an analysis of the costs and benefits must be undertaken to determine the best choice for the corporation. It is recommended that the programs chosen for disposal be supported by policy due to the potential financial and public relations backlash from an environmental issue.
There are many ways that Hardware Asset Management can benefit an organisation. With the volatility of today's economy and the reduction of IT budgets, finding savings is more important than ever. Organisations that have never heard of IT Asset Management are now educating their staffs and implementing business practices in order to maximize every dollar spent.
Learning Outcomes
This course reviews the primary responsibilities in managing an organisation's hardware assets and analyses the in-depth knowledge, operational knowledge and competence required for this area. Focus areas include maintaining the lifecycle, tracking, security, and auditing of technology hardware assets. Attendees will learn how to:
Design the architecture for an IT hardware asset management program
Evaluate and apply the requirements of an organisation's functions areas in the support of the IT hardware asset management program
Create organisational requirements for the IT hardware asset management program
Integrate the aspects of hardware asset management with technology auditing practices
Evaluate IT hardware asset management processes
Create approaches to improving an IT hardware asset management program
Create an IT hardware asset management program roadmap and policies
Who should attend
The CHAMP Course is designed for those individuals with minimal to no experience in the field of Hardware Asset Management. It is essential learning for beginning IT Asset Managers and other IT professionals involved in Asset Management, resource budgeting, finance, software licensing, contract management and strategic planning. Although there are no prerequisites, some knowledge of contracts and hardware lifecycle management is encouraged. The course is followed by a certification test for those that wish to certify.
Prerequisites
There are no prerequisites for this course, but knowledge of contracts and hardware lifecycle management is encouraged.
Exam & Certification
The online examination is completed through the IAITAM education portal. This is available after your course and achieved through APMG International. 
Online certification testing is available for students starting at 8 AM the day after class finishes; from this point the exam will be open for 14 calendar days. However, it is suggested to take the exam as soon as possible following the course.
Testing requires non-interrupted internet connection and may be taken at any time during the open period; once a test is started, students are required to complete it during that session and are permitted up to 3 hours to complete.
One hundred (100) questions are on the IAITAM CHAMP exam and a passing mark is achieved by attaining 85% or higher.
Exam results are available immediately after completing the exam within the IAITAM Exam Centre.
One test retake is free of charge for those that fail to achieve pass status on the first attempt; retakes are available after a 24 hour window of the first attempt and must be completed during the 14 day open period. If the second attempt is unsuccessful, the exam may be repurchased at non-member pricing. No discounts apply.
If a student is unable to complete the exam and retake (if needed) within their 14 day window, a one-time seven (7) day extension can be purchased for $50USD; this option must be completed before the initial 14 day window expires.
If certification is not achieved or exam time frame lapses then students will have one year to purchase the exam again. After one year has expired, the course must be purchased and may be acquired at membership pricing.
Course Material & Inclusions
This course comes with access to IAITAM e-materials. These materials are made available to students prior to attending the course. Students will need to register on the IAITAM Education Centre, this is also where the examination is conducted. 
Note: The course manual for this class is protected by the certification provider through the use of Digital Rights Management software.
We are also including complimentary access to the ITAM Foundation with CAMP certification via our on-demand course option. CHAMP candidates will have access to their online ITAM Foundation course for 90 days. This is not a pre-requisite for the CHAMP course but candidates can start to review prior to the course if they choose too. This includes the examination as well if they would like to sit for the certification.
Our virtual instructor-led classes include a $25 lunch voucher, this means you can get your lunch organised whether you do it from home or the office. The voucher is provided via email on the first morning of the course. 
The CHAMP online examination is conducted via the IAITAM education centre, a complimentary CHAMP exam re-sit if you miss out on passing your certification the first time - please refer to the exam tab for further details on the examination. 
A digital badge you can share with your network of your course achievement will be provided via email upon completion of your course.
SFIA Skills and Industry Accreditation 

You will attain 16 professional development units (PDUs) for Project Managers.
This course enables participants to develop their knowledge and proficiency in the following Skills Framework for the Information Age (SFIA®) professional skills:
ASMG: Asset Management
CFMG: Configuration Management

ITOP: IT Infrastructure
This list gives the core SFIA skills covered by the course. Elements relevant to other SFIA skills may also be included to a lesser depth. Proficiency in a SFIA skill is measured by performance assessment and is achieved through actual substantial use of that skill in a real-world situation over some time. In course assignments and exercises undertaken through a course can demonstrate elements of the relevant skills which can then be further developed back in the workplace.  Acquiring new skills and building on existing skills, ideally occurs within the context of an agreed development plan for each person that ensures that their personal circumstances, strengths and development needs are met.
An amazing instructor who explained the content very clearly and at a very good pace. This was a good balance and approach to learning in a three day intensive period. I found the worked examples very practical and very relatable to the Defence industry sector I work in.
Satisfied Customer
Really good facilitation, kept me interested and shared so many practical applications.
Satisfied Customer
Gave me a better understanding of concepts, theories and tools to formalise and improve my current relationship management.
Satisfied Customer
The instructor was very professional and was able to explain each area thoroughly and is available for Q&A.
Satisfied Customer