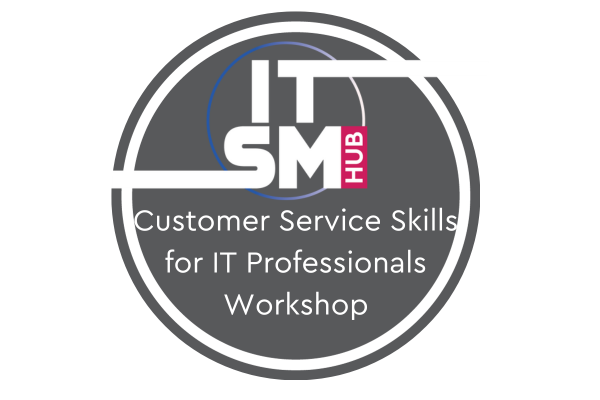 Customer Service Skills for IT Professionals
instructor-led
Our Customer Service Skills for IT Professionals is designed to provide you with the knowledge, skills, and techniques to provide good quality customer service faster and easier. 
Our workshop can be customised for your team and utilise examples for your organisation. This can be delivered onsite at your premises or in our virtual classroom.
Course Overview
Learn the concepts, benefits and processes required to deliver world-class customer service in an IT environment. This workshop examines the key principles of interpersonal communication and the specific skills required to deliver exceptional customer service.
No matter what processes and technologies are in place to support your customer service performance objectives, every support and service desk analyst needs specific skills in call handling and problem solving.  In this course, participants review factors contributing to customer call resolution through effective troubleshooting techniques. They also discover how to cope successfully within a high stress customer service environment.
Agenda
Understanding your customer service scope
Communication concepts
Active listening skills
Call handling success factors
Troubleshooting techniques and problem solving skills
Establishing or improving your service desk
Marketing your service desk
Key processes for improved customer service
Key Concept – the four understandings of good customer service
Understand your customers
Understand your services
Understand yourself
Understand your tools
Learning Outcomes
After  attending this program, participants will have the skills required to provide excellent customer service. In particular, attendees will understand:
How to improve their customer service skills 
Principles of effective communication, relationship-building, call-handling and problem resolution 
Proven techniques for problem solving 
How to effectively deal with stress
How to apply their customer service skills within an ITSM framework
Who Should Attend
This workshop is specifically designed to meet the needs of IT professionals who interact with customers, such as:
Technical Support staff  (2nd

 

level support personnel)
Service Desk Analysts  (1st

 

level support personnel)
Customer Service Representatives
IT Service Desk Managers
Customer Service Managers
Training Managers
IT Project Managers who are implementing Customer and Call-Support Centres
Non-IT Personnel who provide Customer Service Telephone Support
Pre-requisites
There are no pre-requisites for this workshop. 
Exam & Certification
There is no official examination for this workshop. Candidates will receive a certificate of achievement upon completion. 
Course Materials & Inclusions
Material for this course will be provided e-materials only, candidates can choose to print these if they would like. These materials are made available to students 1-week prior to attending the course.
Our virtual instructor-led classes include a $25 lunch voucher for each day, this means you can get your lunch organised whether you do it from home or the office. The voucher is provided via email on the first morning of the course. 
A certificate of attendance you can share with your network of your course achievement will be provided via email upon completion of your course.
An amazing instructor who explained the content very clearly and at a very good pace. This was a good balance and approach to learning in a three day intensive period. I found the worked examples very practical and very relatable to the Defence industry sector I work in.
Satisfied Customer
Really good facilitation, kept me interested and shared so many practical applications.
Satisfied Customer
Gave me a better understanding of concepts, theories and tools to formalise and improve my current relationship management.
Satisfied Customer
The instructor was very professional and was able to explain each area thoroughly and is available for Q&A.
Satisfied Customer