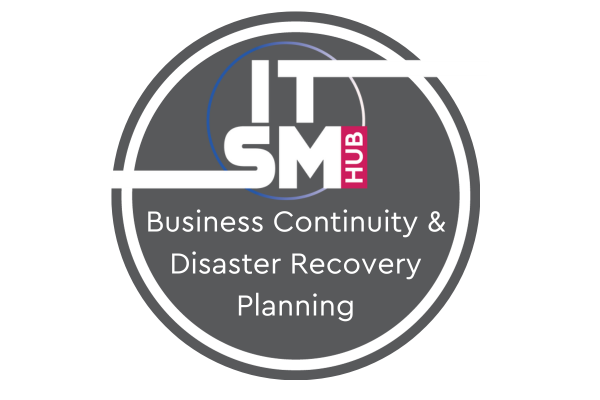 Business Continuity & Disaster Recovery workshop
instructor-led
This course will provide a clear understanding of what is required to ensure your business and organisation is prepared and ready to manage a major incident or disaster that could adversely impact your day to day operations. The workshop is aligned to best practice frameworks to ensure your response and ongoing recovery efforts are successful.

Course Overview
Business Continuity Planning or BCP as it is often referred to as the corner stone of recovery, often over looked and not given the attention required. Implementing good BCP practices and aligning these with Disaster Recovery or DR principles will ensure your organisation's recoverability will increase. This workshop will provide an overarching insight at how good BCP and DR planning with IT Service Continuity Management will provide an all-encompassing recovery tool box so that your business or organisation is fully prepared for the unexpected.
Course Content includes:
Understanding Business Continuity Planning (BCP) vs Disaster Recovery (DR); vs IT Service Continuity Management (ITSCM)
Understanding the business value of BCP, DR and ITSCM
How to implement BCP, DR and ITSCM effectively
Guidance on handling common recoverability risks and challenges
Recognising Continuity critical success factors
Learning Outcomes
Understand what BCP, DR and ITSCM is
Realise the financial and operational benefits of BCP, DR and ITSCM
Develop an effective BCP Framework
Evaluate your existing BCP and management maturity level
Identify your Disaster Recovery Planning gaps
Implement an effective process to ensure your business IT services is available when major incidents and disasters occur.
Manage your IT portfolio of Disaster Recovery Planning and Testing
Who Should Attend
Business Continuity Managers
Disaster Recovery Managers
IT Service Continuity Managers and Process Owners
Risk Managers
Service Design leads with responsibility for ensuring that service continuity needs are accommodated in solution designs
IT team leads and staff with key continuity management responsibilities
Any individual who needs a greater understanding of how an organisation can make use of BCP, DR and IT Service Continuity Management to enhance the quality of IT services.
Pre-requisites
There are no pre-requisites for this workshop. 
Exam & Certification
There is no official examination for this workshop. Candidates will receive a digital badge upon completion. 
Course Materials & Inclusions
Material for this course will be provided e-materials only, candidates can choose to print these if they would like. These materials are made available to students prior to attending the course and for 30 days following the course.
Our virtual instructor-led classes include a $25 lunch voucher for each day (valued at $50), this means you can get your lunch organised whether you do it from home or the office. The voucher is provided via email on the first morning of the course. 
A digital badge you can share with your network of your course achievement will be provided via email upon completion of your course.
SFIA Skills & Industry Accreditation 
This workshop enables participants to develop their knowledge and proficiency in the following Skills Framework for the Information Age (SFIA®) professional skills:
BURM: Risk Management
COPL: Continuity Management
This list gives the core SFIA skills covered by the course. Elements relevant to other SFIA skills may also be included to a lesser depth. Proficiency in a SFIA skill is measured by performance assessment and is achieved through actual substantial use of that skill in a real-world situation over some time. In course assignments and exercises undertaken through a course can demonstrate elements of the relevant skills which can then be further developed back in the workplace.  Acquiring new skills and building on existing skills, ideally occurs within the context of an agreed development plan for each person that ensures that their personal circumstances, strengths and development needs are met.
An amazing instructor who explained the content very clearly and at a very good pace. This was a good balance and approach to learning in a three day intensive period. I found the worked examples very practical and very relatable to the Defence industry sector I work in.
Satisfied Customer
Really good facilitation, kept me interested and shared so many practical applications.
Satisfied Customer
Gave me a better understanding of concepts, theories and tools to formalise and improve my current relationship management.
Satisfied Customer
The instructor was very professional and was able to explain each area thoroughly and is available for Q&A.
Satisfied Customer